5 Tips To Maintain A Vacuum Cleaner And Avoid Repair
5 Tips To Maintain A Vacuum Cleaner And Avoid Repair
As they say "prevention is better than cure", it is advisable to maintain a vacuum cleaner better so that there is no need of repair for a longer period of time. There is a few service or repair centers that do the repairing like you have got a fresh product back. Most of the time, you get a product that is worse than you knew it was. With Vacuum cleaners, this is quite common. Red Vacuums is a brand which however has some of the best stores for repair. Bissell is one of them. No repair is no worry; so in order to avoid even Bissell vacuum repair, one must follow the following tips.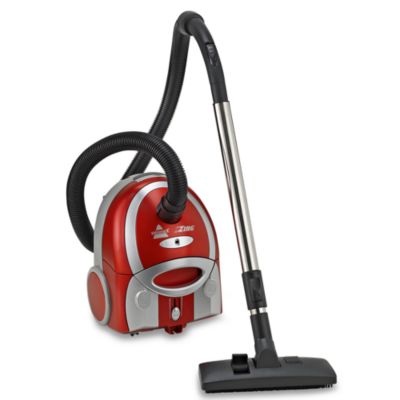 5 Tips for Vacuum Cleaner Maintenance
Bag is Attached Appropriately and Replaced Regularly: This is one of the top ways to maintaining a vacuum cleaner. Don't assume that the vacuum bag is attached perfectly. If this is not checked, then the dust and debris may be routed to the main part of the vacuum cleaner and disturb the functioning. Replacement of the bag is equally important. Don't wait for it to be full. Replace it regularly.
Clean the Brush Roll : Make sure the brush role is cleaned so that no particle is stuck and making the process of cleaning hassled. This will prevent you from even buying any of those Bissell vacuum parts.
Filters : New vacuum cleaners come with filters attached that help in keeping the air in the room clean and pollution free. This filter needs a proper cleaning frequently. Now, the ways of cleaning the filter may differ depending on which vacuum cleaner type you are using. Read the instructions to not mess with it. Don't you clean your wardrobe to clear the mess and let the process of finding clothes be simple? The same applies here.
Belt is Important too : Maintaining the vacuum belt is one of the important methods to follow if you want to avoid repair of your vacuum cleaner. It should be well fitted for it to let the cleaner perform appropriately. If you find the fitting is lose or ill, you need to get it replaced with anew one. Don't compromise on the belt and consider replacing every six month.
Diagnosis : There can be a time when you are not able to figure the problem out. In such cases, visiting the specialist can help. You can take it to any of the Red Vacuum stores and get it checked. Mind you, it is not a repair but a check. You may refer this to "doctor's check-up but no surgery".
Once a vacuum cleaner has been repaired, it no more has the charm although Bissell is an exception. Maintaining your product carefully and taking care of it like your baby is one important lesson to learn. Be it anything, maintenance saves your pocket in the long run and keeps the engine running for long.
Of course, when you have tried everything and still the problem persists, you can get the machine repaired at Red Vacuums. They techs there have the expertise in understanding the problem instantly and getting it resolved. You can bank on them for any vacuum related issues or doubts.